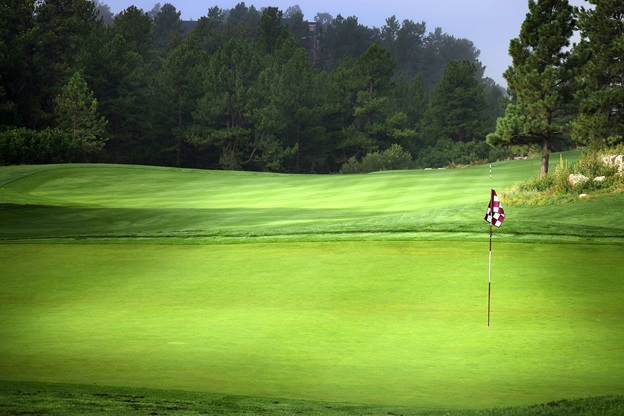 Every sport gets to see some significant wins and losses from time to time. Things are no different with golf.
No matter how big the golfer is, when you're moments away from something you've worked so hard for all these years, the pressure becomes immense! This is when even the best fall down.
Here are a few apparent wins in golf that turned upside down in a matter of moments.
Phil Mickelson
It was in 2006 in the US Open when Mickelson was one of the favourites to win the tournament. The game was right here in his hands when his driver decided to take it away from him while his mind followed.
Hitting the trash can more than once and making wrong decisions cost him the game.
He had a stroke's lead. Regardless of the fact that he only hit fairways twice that day, Mickelson decided to use the driver yet again.
He further gambled, attempting a slice around tree branches. After several failed attempts, he finished with a shot that made the playoffs slip away from him.
Jason Dufner
It was the PGA Championship in 2011, and the day was not Jason's. You wouldn't expect a person to fall after gaining a lead by five strokes, but what happened with Jason. He went on to score three bogeys also hit a tee-shot that went straight into the water.
In a nutshell, he lost his lead of five strokes and ultimately the game as well. It was the 15, 16 and 17 that he was most disappointed about. 17 was almost in his hands when he failed with the comeback.
Sam Snead
Let's go back a few decades ago. At the 1947 US Open, Sam Snead made several offensive moves that cost him his only chance of winning the US Open.
The well-decorated player has faced defeat in this tournament a few times but, it was once in 1939 when he had the game in his hand but blew the chance to march forward.
Sam had a 2-stroke lead against Lew Worsham, as well as three holes to play: Hard to miss, right? The game came down to short putts. Sneads was only two and a half feet long.
Calloway 6-ironTo the surprise of many, he missed. He blew his two-stroke lead, not to mention the three holes to be played.
Colin Montgomerie
One of the recent losses in a crucial game came for Colin Montgomerie. Unfortunately, he has never been able to win a major championship.
The saddening fact is he once was close to winning one. In the 2006 US Open, right when the 18th fairway was underway, Colin decided to switch clubs.
He moved from a Calloway 6-iron to a 7-iron, a change that went on to haunt him forever. Colin sent it to the green, and then did a double-bogey.
Scott Hoch
A similar tale as Colin, Scott was a great golfer without a trophy to back his game up. In 1989, he came close in the Masters.
Just when he was about to put an end to the game, he missed a short par putt. This put his opponent, Nick Faldo, in the tie. This was at hole number 17th.
His opponent had struggled at number 10, but Hoch couldn't make the most of it. He finally played a firm shot which unfortunately played a break, rapping the ball near the pole.
Although Hoch came back and continued the playoffs, he lost his only close chance to win at the Masters.