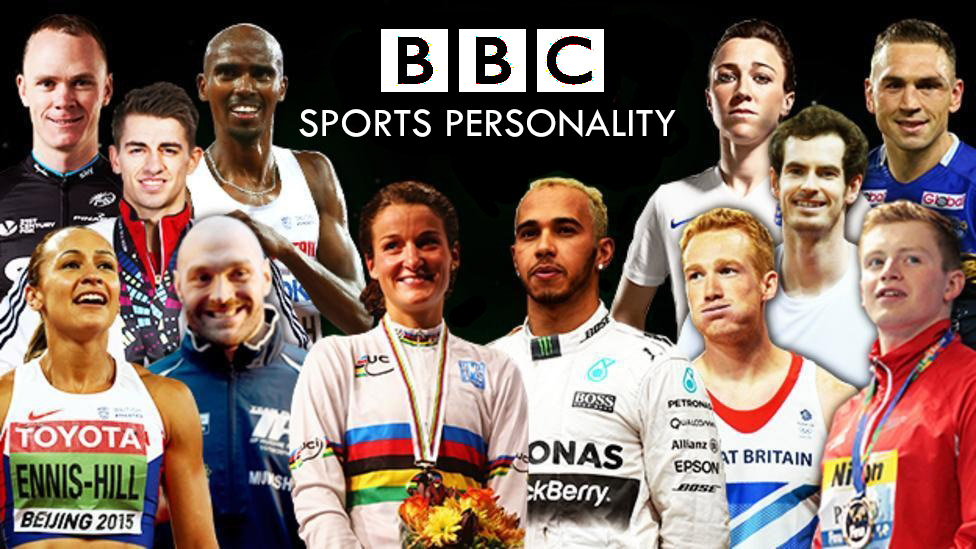 It may be several months away but already the competition for this year's BBC Sports Personality of the Year award is fierce. In an Olympic year where Team GB broke all records, where Andy Murray won Wimbledon, and where Leicester City shocked the world by winning the Premier League, Britain has been awash with exciting sporting achievements in 2016. So who's in the running for the awards this time round?
As ever, the nation's sporting dudes and darlings have caught the bookmakers' attention. Indeed, as is often the case ahead of the glitzy annual ceremony, the betting action is almost as fervent as the voting. With this in mind, it makes sense to take a look at the latest Sports Personality of the Year betting markets and pick out some of the frontrunners.
Although the odds don't tell the whole story, they're certainly a good way to find the hot picks for the 2016 BBC Sports Personality of the Year award. So, without further ado, here's a rundown of this year's hot picks:
Andy Murray (7/4)
Two-time winner Murray is, once again, the betting favourite in this year's race. Following his 2013 victory, Murray stepped aside in 2014 to let in Lewis Hamilton, before reclaiming his crown ahead of Rugby's Kevin Sinfield's win in 2015.
If Murray has done enough to claim the crown this year, then it would not only mark his third title but it would be a new record. As it stands, Murray's two wins puts him joint top with former F1 drivers Nigel Mansell and Damon Hill, as well as heavyweight boxer, Henry Cooper. Now, the question is: has Murray done enough to break another record?
In short: yes. On top of making ten Tour finals, three of which were Grand Slam events, Murray notched up six wins in 2016. However, by far his most impressive achievement was his second Wimbledon title, and of course, the successful defence of his Olympic title. Naturally, the Scottish star could miss out on this year's award simply because people are tired of seeing him win. But, if we're judging it on professional achievements alone, then Murray is certainly the hot pick for 2016.
Alistair Brownlee (3/1)
Is he one of the greatest athletes in the country? Yes. Is he one of the greatest British athletes of the last decade? Yes. Has he won titles across the world, including the Olympics? Yes. Does the general public know who Alistair Brownlee is? Probably not.
Unfortunately, despite his hugely impressive achievements in the triathlon, Brownlee isn't a household name. Is that his fault? Certainly not. Although Alistair and his brother, Johnny, have raised the public's consciousness when it comes to triathlon events, it's still not a mainstream sport.
Now, if we put the negatives aside, Brownlee does have a few things going for him. Firstly, the Rio Olympics was another successful outing for the Brownlee brothers. Picking up where he left off in 2012, Alistair picked up yet another gold medal ahead of his brother who took home the silver. However, the act that could tip the balance in Brownlee's favour happened in September at the Triathlon World Series in Mexico.
With Johnny out in front, Alistair could see something wasn't right with 700m to go. Sprinting up from third-place, Alistair stopped his brother from falling and virtually carried him over the in second place before watching him collapse. That act captured the attention of media outlets around the world and could earn him a surprise victory at this year's Sports Personality of the Year ceremony.
Mo Farah (6/1)
Athletes competing in the more popular track events often do well at the BBC awards night. In previous years athletics has produced 17 winners and 14 runners-up. That figure puts the sport well ahead of F1 (seven wins), football (five wins) and boxing (five wins). On top of the sport's place in the nation's heart, Mo Farah remains a national treasure, and in 2016 he proved once again that he's the best distance runner in the world.
Two gold medals in the 5,000m and 10,000m in Rio was yet another notch on his already glittering belt, but has the public got over Farah fever? At London 2012, Farah was the man of the moment. Double Olympic gold in the 5,000m and 10,000m was one of the greatest sporting feats of all-time by a British athlete. Off the back of those wins Farah picked up sponsorship deals, appeared in adverts and even struck up a partnership with Usain Bolt.
However, even with the country at his feet, he still couldn't make it into the BBC's Sports Personality of the Year top three. Quite why that was the case isn't clear, but if he couldn't do it in 2012, then it's unlikely he'll manage it in 2016.
Anthony Joshua (8/1)
The heavy-hitting Londoner has taken the boxing world by storm since winning Olympic gold at London 2012. At the age of 27, Joshua still has plenty of time to make a name for himself in the boxing world, but even at this early stage in his career he's being touted as a potential champion. Despite having just 17 fights under his belt (he's won all of them), Joshua is on the cusp of fighting former champion WladimirKlitschko.
With current champion Tyson Fury out of the sport indefinitely, Joshua and Klitschko seemed like the logical fight to make. Although some said that the step-up in class would be too much too soon for Joshua, the Brit was more than ready to accept the challenge. Unfortunately, a calf injury meant that Klitschko couldn't take the fight in December, but that doesn't mean it won't happen.
Talking to the media, the former unified champion said he wants to fight Joshua in March or April 2017. If this fight goes down and Joshua can floor the imposing Ukrainian, it would surely mean a shot at one or more heavyweight belts. In years gone by, world champion boxers have performed well at the awards ceremony, which suggests that 2017 may be Joshua's year. Of course, that's not to say he doesn't have a puncher's chance this time around. However, if you're looking to make a smart bet, it's probably worth deferring your support until 2017.
Whichever way you look at it, 2016's BBC Sports Personality of the Year Award is going to be another close call. With the nation's top talent all achieving success on a global stage, it's going to be tough to separate their personal achievements. From a betting perspective, Murray certainly looks to be the most likely winner. However, if you're looking to back an outsider, then Brownlee and his act of heroism could be the surprise result this year.
Note: All odds courtesy of Sun Bets and correct as of 31st October 2016