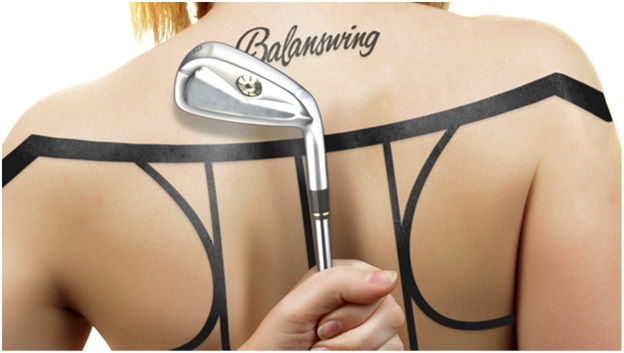 This is golf innerwear created to give subtle reminders for the golfer to get into the proper golf swing posture without even knowing. With the goal of becoming a leader in the fourth industrial revolution which fuses sports and fabric technologies, the sportwear specialist Balanswing, Co, Lt, have launched a Kickstarter campaign as of November 27th to raise funds to bring this innovation golf innerwear to golfers all over the world.
Kickstarter
For information on the Kickstarter campaign, go to https://www.kickstarter.com/projects/balanswing/balanswing-the-worlds-first-golf-coaching-innerwea?ref=7tdxnc.
Balanswing
Balanswing (Balance + Swing) is an innovation that originated from applying sports taping technique in golf innerwear. These embedded silicon strips provides tension at the right places to induce the body—to the turn swing of teeing off to maintain the correct position even for beginners. Users will experience increases in both carry distance and accuracy.
Material
This innerwearis made with state of the art MIPAN Aqua-X fabric from Korea's leading textile manufacturer, Hyosung Group. Balanswing's special fabric also offers sports performance enhancement features such as moisture wicking and UV blocking. Balanswing developed this innovative golf innerwear through collaboration with Chonbuk National University and its sports science researchers. With the university's help, Balanswing established its own sportwear research center where subjects from an entire spectrum of golfing skill levels were used in testing in order to develop the innerwear.
Biomechanical science
Sports science experts were employed to guide muscle movements during a golf swing using compression fabric. Balanswing's effectiveness was verified at International – MultiConference on Engineering and Technology Innovation that published Balanswing's research paper.
Yong Lee
Yong Lee, the founder and CEO of Balanswing, a professor at Chonbuk University and a former professional golfer, personally contributed in the research project that brought Balanswing to life. The innerwear was a fruit of his extraordinary labour of love.
Kickstarter campaign
Plans to explore the global market began with this Kickstarter campaign. During the campaign, the Balanswing shirts will be offered as a reward for a $40 pledge, which is well below the target retail price.