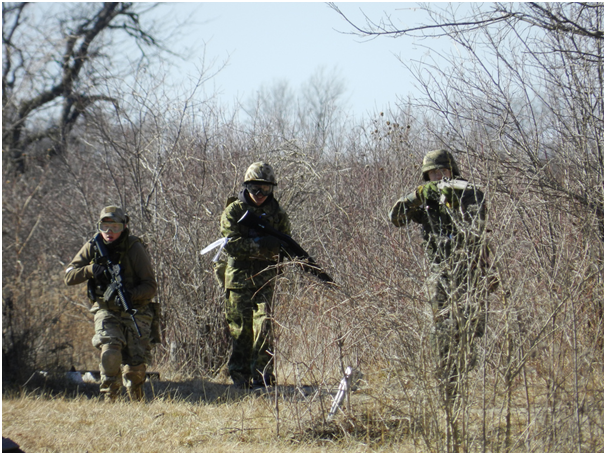 Are you fed up of trying to get your kids out the house? Are they too busy playing on video games? Then why don't you try and encourage them to get out the house and get them active. There are many of different sports which they could enjoy whilst keeping them fit, for example, football, netball and athletics. However, many people often forget that shooting is one of the best sports for your health, as it isn't just great for your physical health but it great improves your mental discipline. There are a variety of different types of shooting sports your kids can be a part of, if you're not into hunting then clay pigeon shooting is also a very popular sport amongst the shooting community – but do not forget about airsoft gun games. There are plenty of online airsoft gun games you can find and put into action outside, with your own airsoft gun – this isn't just great fun but it comes with plenty of benefits, for example:
You're able to socialise with your friends, with airsoft games you often work as a group, which means that it will grow your team work skills and also develop you on new skills for example, being a team leader.
You won't only be socialising with your friends, but airsoft games give you plenty of opportunity to build relationships with people you may have never met before. So it isn't only great for improving health, but is one of the best sports and hobbies for socialising.
Let's not forget it's a great exercise, you won't just be walking around a lot but it involves running, crawling and even jumping. This fast paced cardio will help a huge amount for improving people's health.
You will appreciate nature more because you will be outdoors, not only this but you will be more aware of your surroundings and how other people are thinking.
Any type of shooting improves your hand-eye coordination, and this isn't any different for airsoft gun games.
You will learn the follow rules, this is because the games require rules and often many people are strict on enforcing the rules.
Don't forget that airsoft gun games are great fun and exciting.
If you're someone who struggles to think of their feet and be tactical, the airsoft games are one of the best types of sports and hobbies to improve your skills in these areas, because it is an essential requirement.
If you easily get stressed, then this is a great way to take your mind off things and focus on something else. Airsoft games takes you away from reality, and by away I mean you won't be pre-occupied with your phone.